The Sample Athletics application is based on the allocation of duties to field judges at a County Championships. The sample uses 24 judges, a comparatively small number of judges for this level of meeting. As a result several duties are undertaken by the one judge.
The allocation of duties to judges is based on the Staff View. Initially this would be done by double clicking to allocate the judge to the event. When the list of judges for the event has been established the allocations are overwritten with abbreviations for duties indicating the precise duties to be undertaken. The choice of the abbreviations and the corresponding set of duties to which they are expanded in the Duty Sheet are at the choice of the user.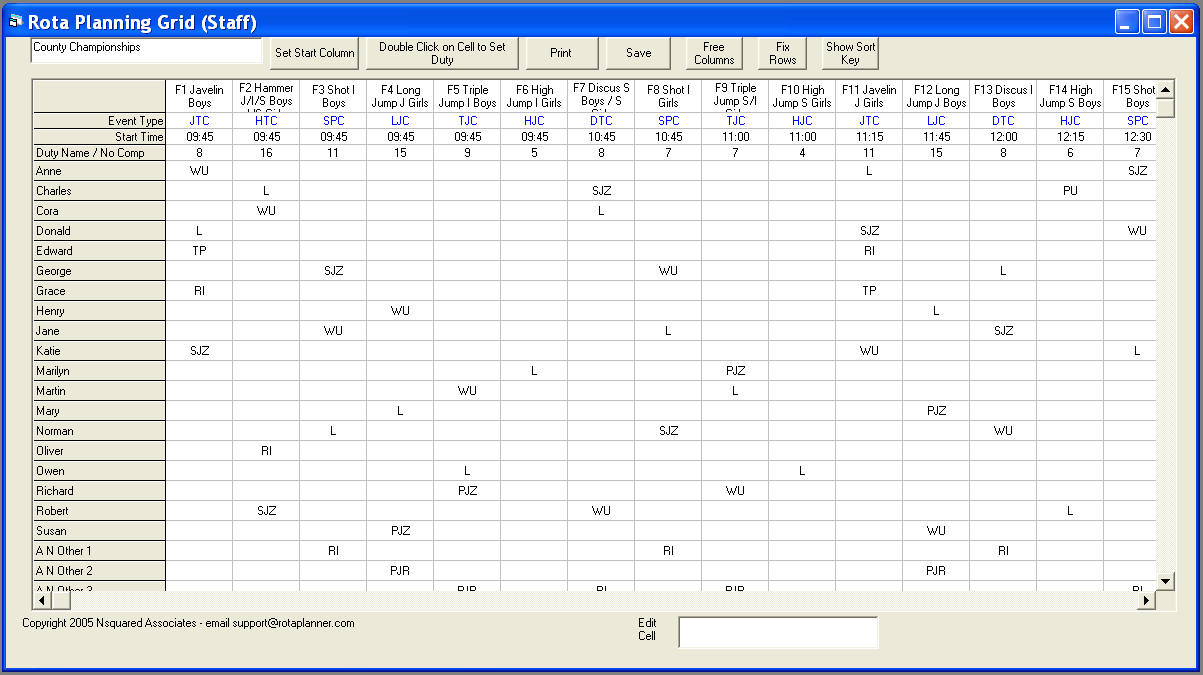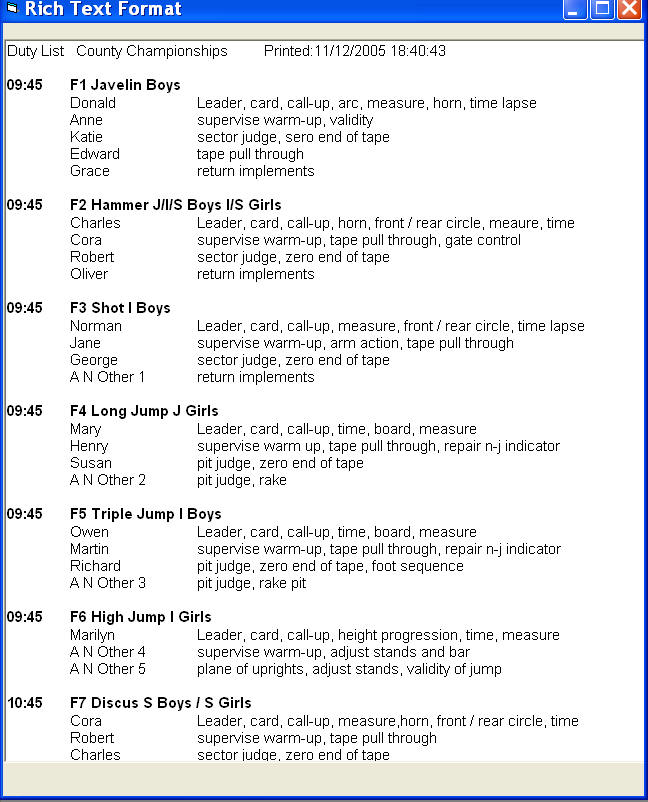 As a further extension the number of competitors and type of event can be used to estimate how long the event will take and use this to produce a barchart showing the utilisation of each judge, with overlapping duties being highlighted.